ReWork launches its social media accounts
Logroño, La Rioja, Spain, 12th June 2023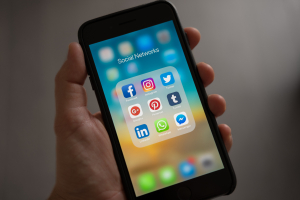 The ReWork Project, a groundbreaking initiative promoting inclusivity in hybrid and remote work, launched its official social media accounts. This strategic move aims to provide a quick, simple, and convenient means of communication, increasing engagement and scaling the project's impacts.
The project's social media will serve as virtual bridges, connecting participants, stakeholders, and interested individuals. By leveraging the power of social media, the project aims to expand its reach and facilitate meaningful interactions, ultimately benefiting an inclusive HRW.
The launch of the social media channels aligns with The ReWork Project's vision of collaborative learning and flexibility. It offers a platform for sharing knowledge, experiences, and best practices, fostering a dynamic community that works together to create positive change.
The ReWork Project has developed a thorough communication plan to ensure effective communication. This plan will guide project partners in sharing key messages with the right target audiences through appropriate channels.
In addition to the social media channels, this website serves as a comprehensive resource hub. Visitors can explore detailed information about the project, learn about the consortium, and stay updated on news and upcoming events. The website will also feature project results, training content, and a digital coach, further enhancing the learning experience and enabling participants to access additional resources.
For more information and to join the conversation, follow the ReWork Project on Twitter and visit their official Facebook page.